List of exchanges where you can buy The Open Network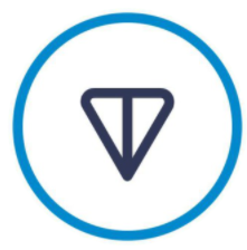 The Open Network Price
$2.31
Signup on crypto exchange
Deposit money or crypto
Buy The Open Network (TON)
Exchanges
List of the platforms where you can buy, sell, exchange or trade The Open Network (TON) coin.
Top Exchanges : Kucoin, OKEX, Uniswap (v3),
---
Platforms where to buy The Open Network top 5
Supported pairs: USDT
Another crypto exchange platform available in more than 200 countries, KuCoin is one of the largest exchanges where you can buy, sell, and trade cryptos. You'll be getting unique features like peer-to-peer trading, margin futures, and other advanced trading features.
KuCoin was launched back in 2017 in Seychelles. Ever since its emergence, the exchange platform grew significantly and it has over 10 million users in over 200 countries all over the globe.
Pros:
Supports more than 500 cryptocurrencies

The fees is low compared to competitors
Supported pairs: USDT, USDC
Another OG crypto exchange company, OKEX was established in 2014 and is Hong Kong-based. Right now, OKEX is focused on the international market with impressive investors like Ventures Lab. Being backed up by such a giant investor, the company does show a lot of credibilities.
On CoinLore.com, OKEX is listed as one of the largest cryptocurrency exchanges with a daily turnover of around 1.5$ billion by trading products. Moreover, their trading platform is available on both browsers and they also offer a desktop client to make things easier for the users. You can also download it on both Android and iOS.
Pros:
A lot of trading options

Fiat currency support

Supports Leverage Trading

Low Fees

Supports over 100 cryptocurrencies
Uniswap (v3) - Buy now
Supported pairs: USDC, USDT
Decentralized crypto exchange, Uniswap, allows convenient crypto trading and you don't even have to sign up for an account. On the other hand, the exchange platform does hold a high fee compared to some other competitors in the crypto game.
It comes with a user-friendly design and rose to fame because of its eye-catching and simple design in the first place. As you don't even have to sign up for the platform, Uniswap is pretty easy to get a gist of. You can easily connect your crypto wallet, buy or sell crypto in the liquidity pool. On the other hand, you can't buy crypto through fiat money as it is not supported. However, you have the option to connect your digital wallet so that's a convenient thing. As Uniswap works with Ethereum, the gas fees are high and it depends solely on the number of transactions. As you don't have to sign up, you won't be following the traditional Know-Your-Customer process which makes things much simpler in the bigger picture.
Pros:
No need to sign up

You can connect your crypto walled

Uniswap is decentralized
---
How to buy The Open Network
Step by step guide on how to buy TON on different exchange platforms.
All exchanges below support multiple trade pairs.
Kucoin
T he first thing that you need to do is to create your KuCoin account and log in. To register on KuCoin, use this link
Method 1: Fast Trade
Hover on " Buy Crypto " > Click on " Fast Trade "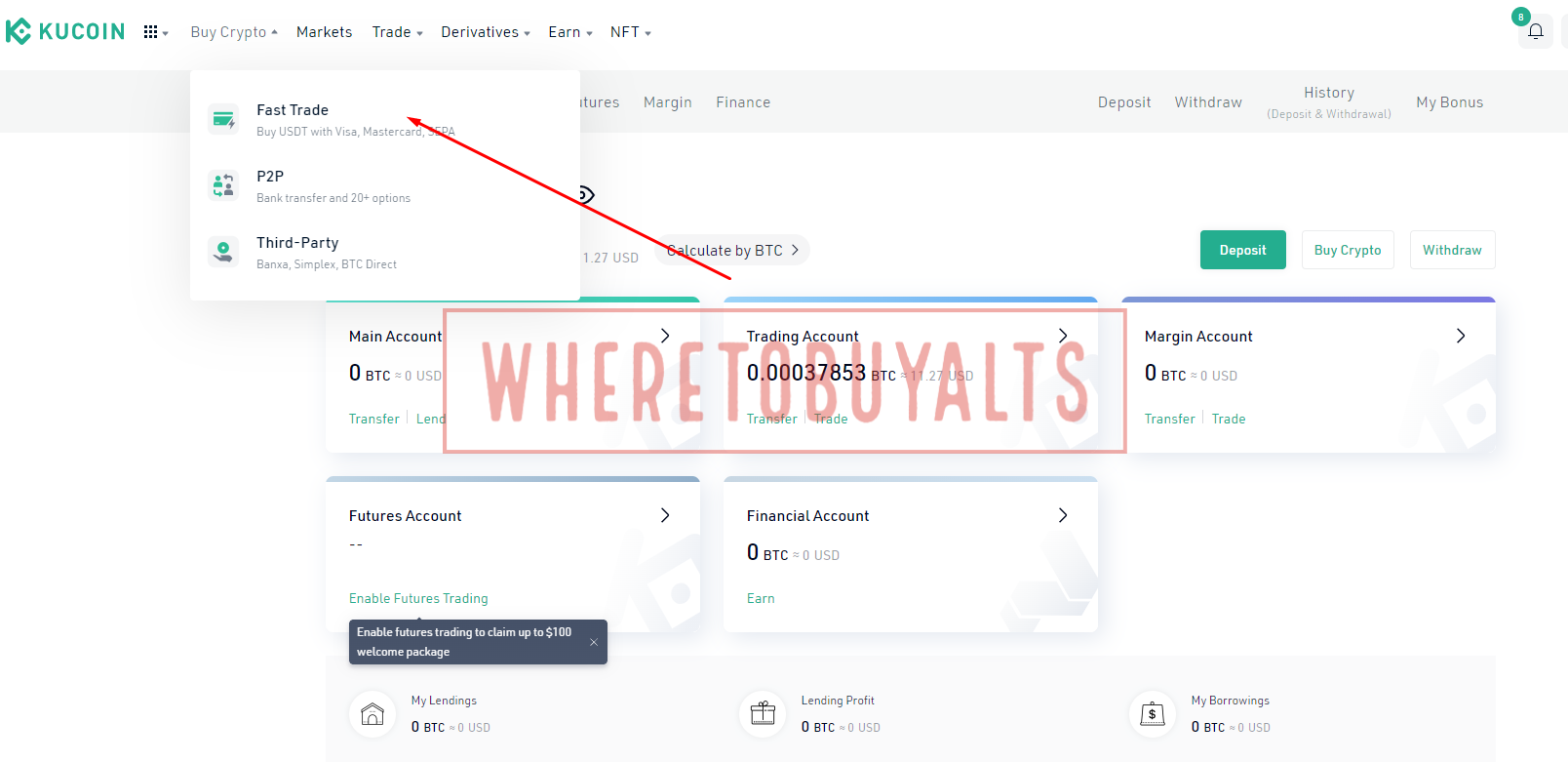 You can choose to buy various currencies and then trade them for other less popular coins later on. For example, I can buy USDT by spending my USD balance. Later on, I can trade my USDT which acts as a USD coin in the world of crypto. USDT can be traded with any other coin available on the market.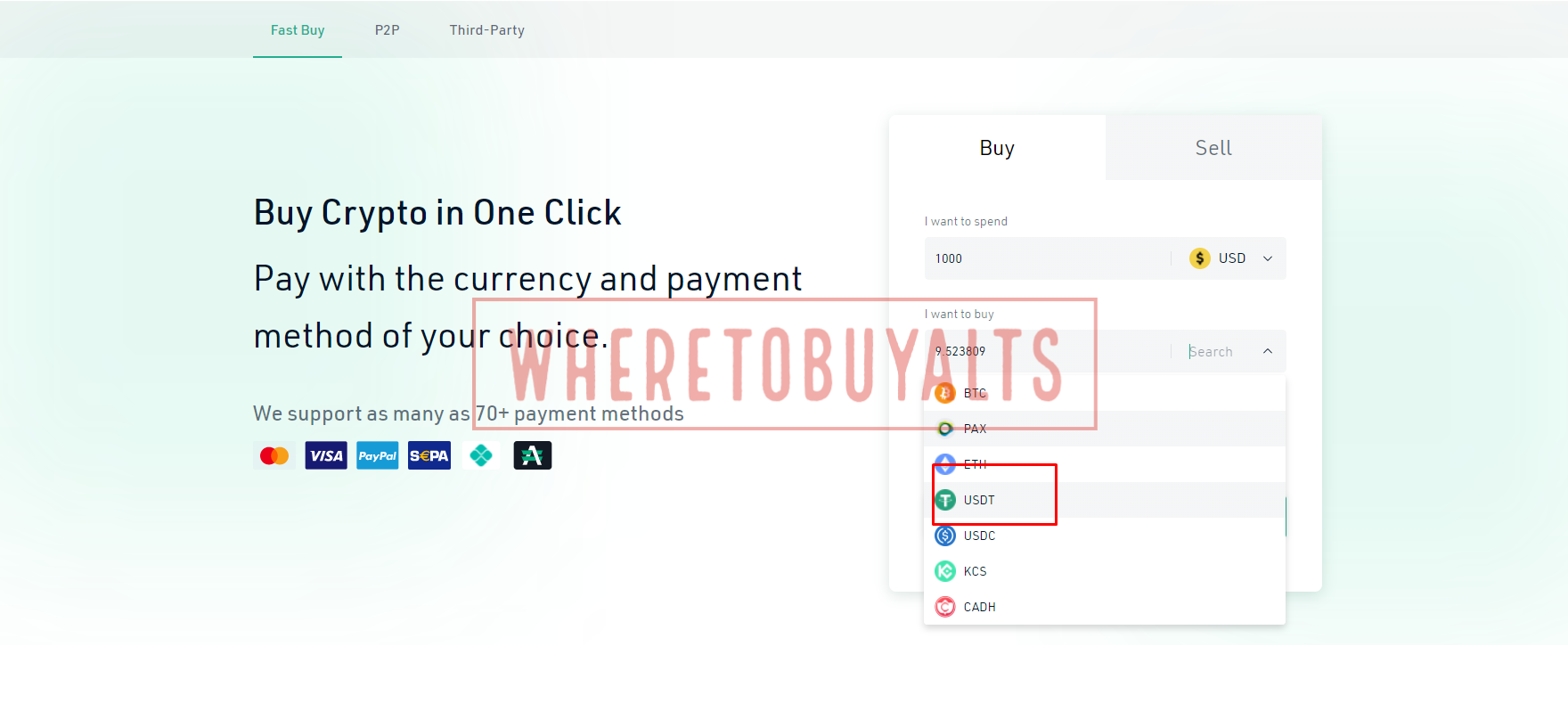 Select your payment method and click " Go to Verify "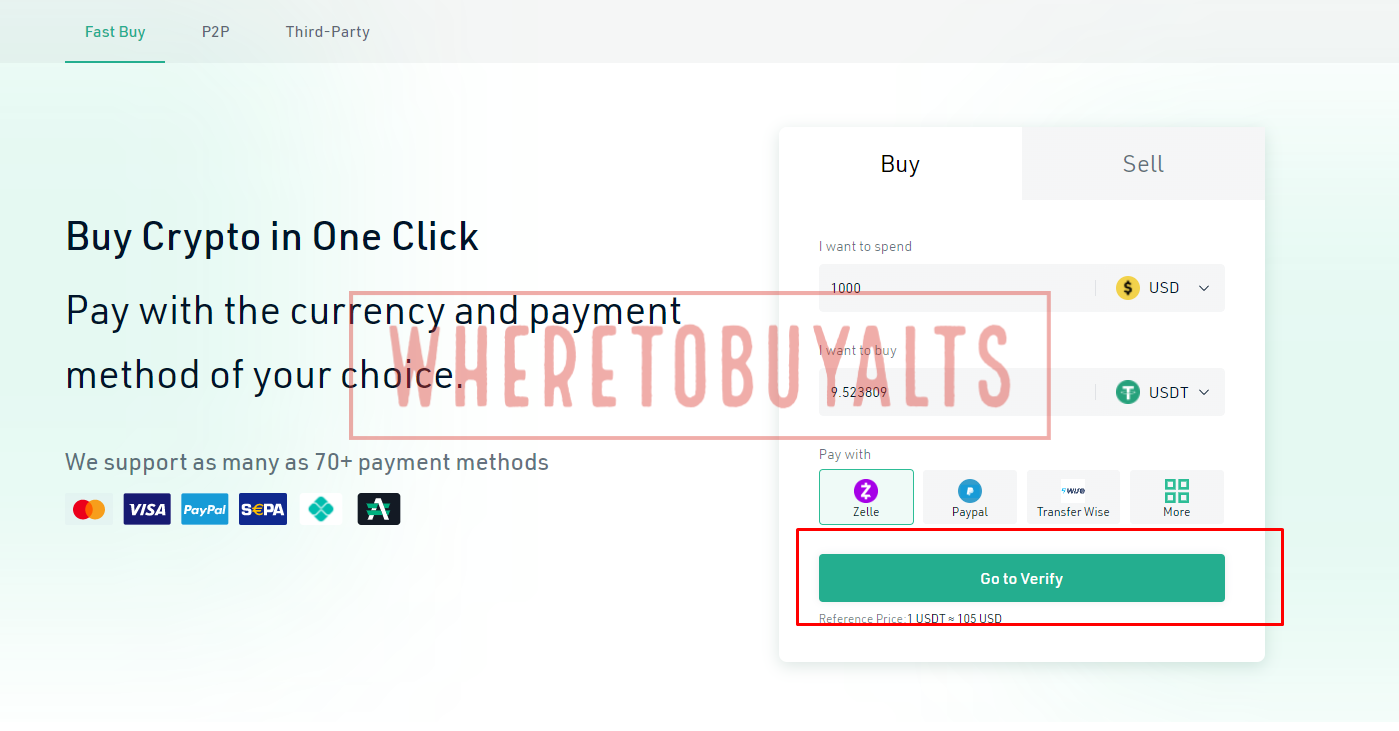 Once you're done verifying, you will see the USDT balance and now you can trade it with any coin by going to Trade > Spot Trading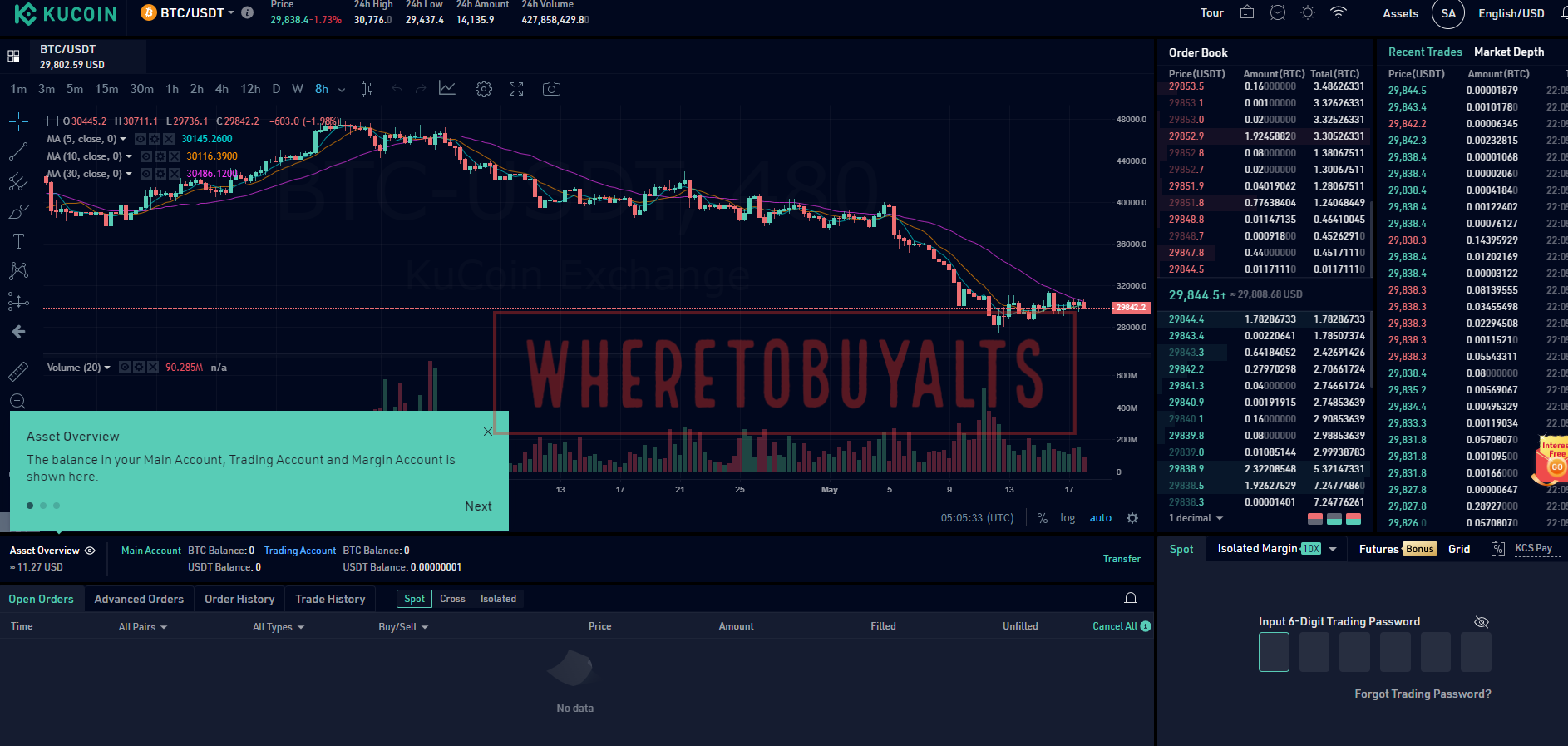 Method 2: P2P or Peer-To-Peer
P2P allows you to purchase USDT or other coins from third-party vendors if fast trade methods don't work for you. You can click on one of the services that you think is providing the good value for USDT and click on " Buy "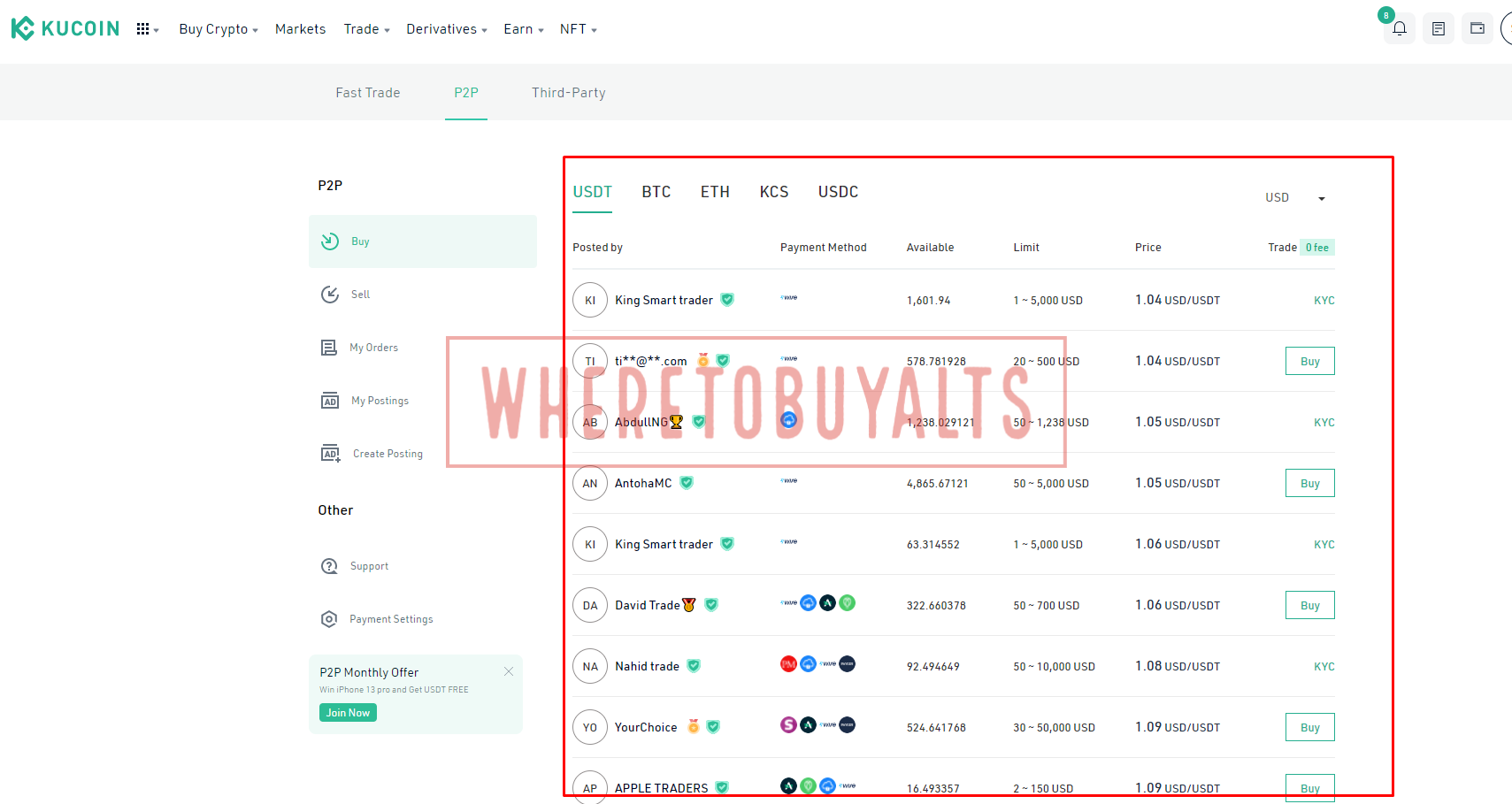 Once you click on Buy, you will need to enter your personal information > Click on " Submit "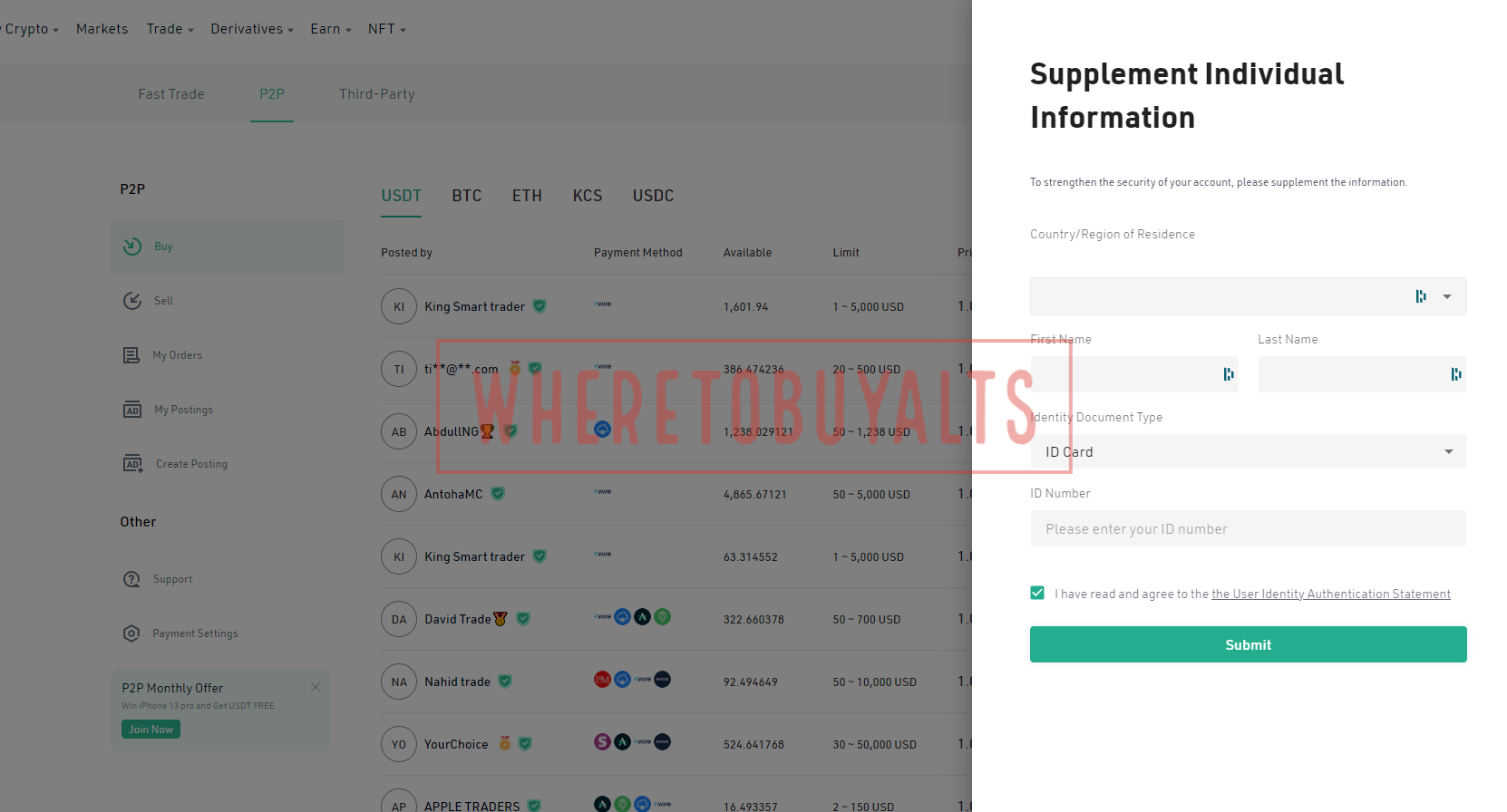 Now, you will have to transfer the amount to the vendor's personal bank account and you will get your USDT in an account that you can use to trade for any other coin of your choice
Method 3: Third-Party
Choose the number of coins you want to buy and the balance you want to spend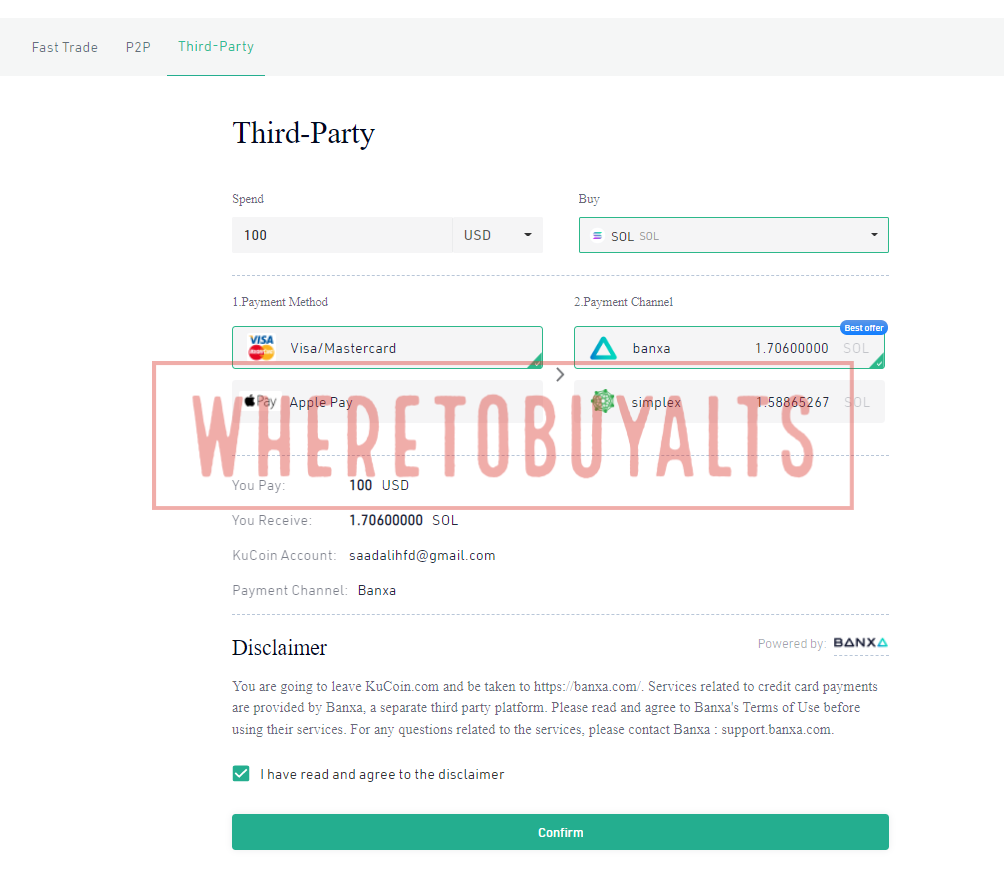 Select the service of your choice and click on "Confirm"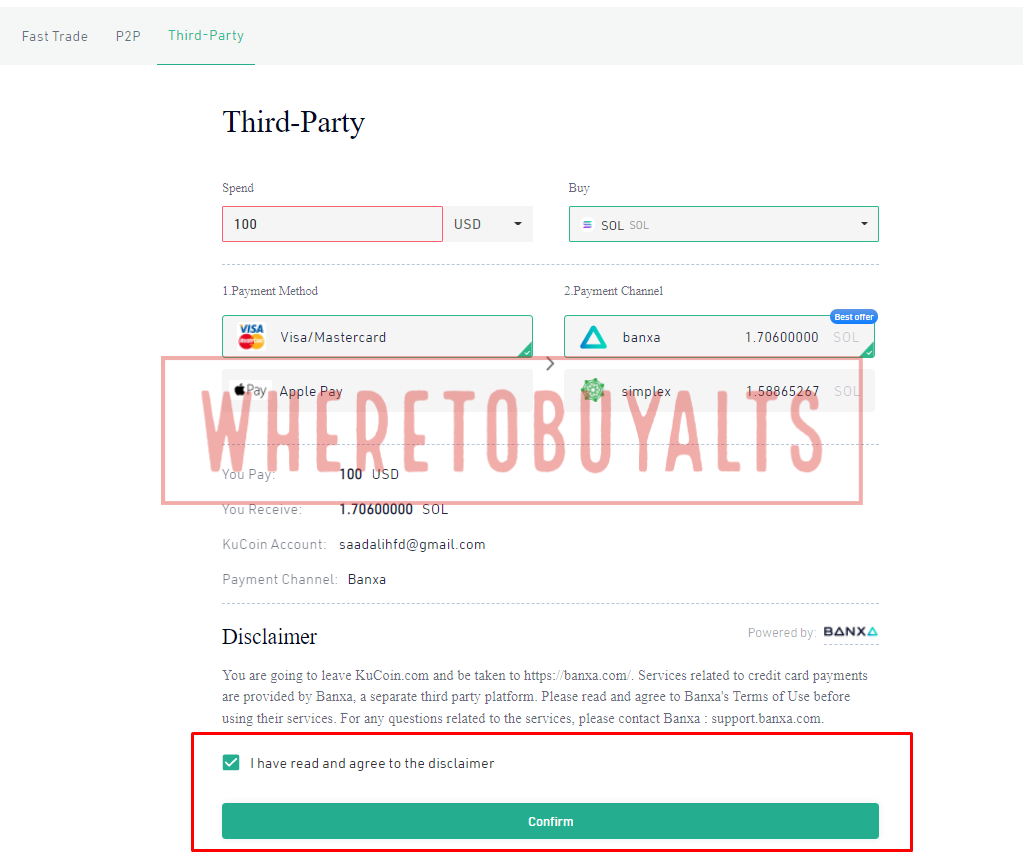 Now you can easily purchase your first crypto coin using KuCoin.
---
OKEX
To use any of the given methods, the first thing that you need to do is to create your Okex account and log in. To register on Okex, use this link
Once you're logged in, click > Buy Crypto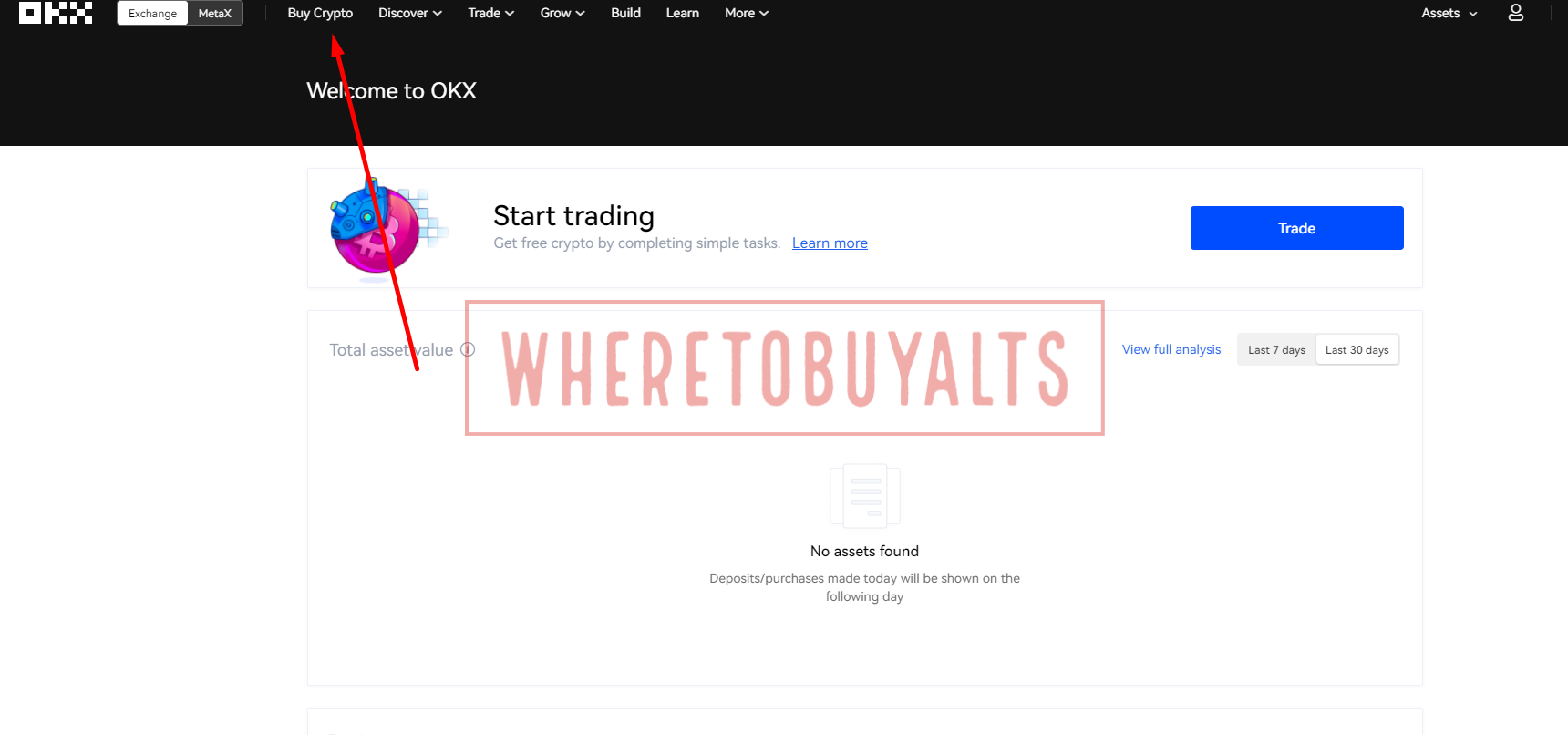 First, you'll need to purchase a currency that you can trade later on with your favorite crypto coin that you're trying to buy. In my case, I'm buying 100$ worth of USDT that I'm getting around 98.54 according to the company's rate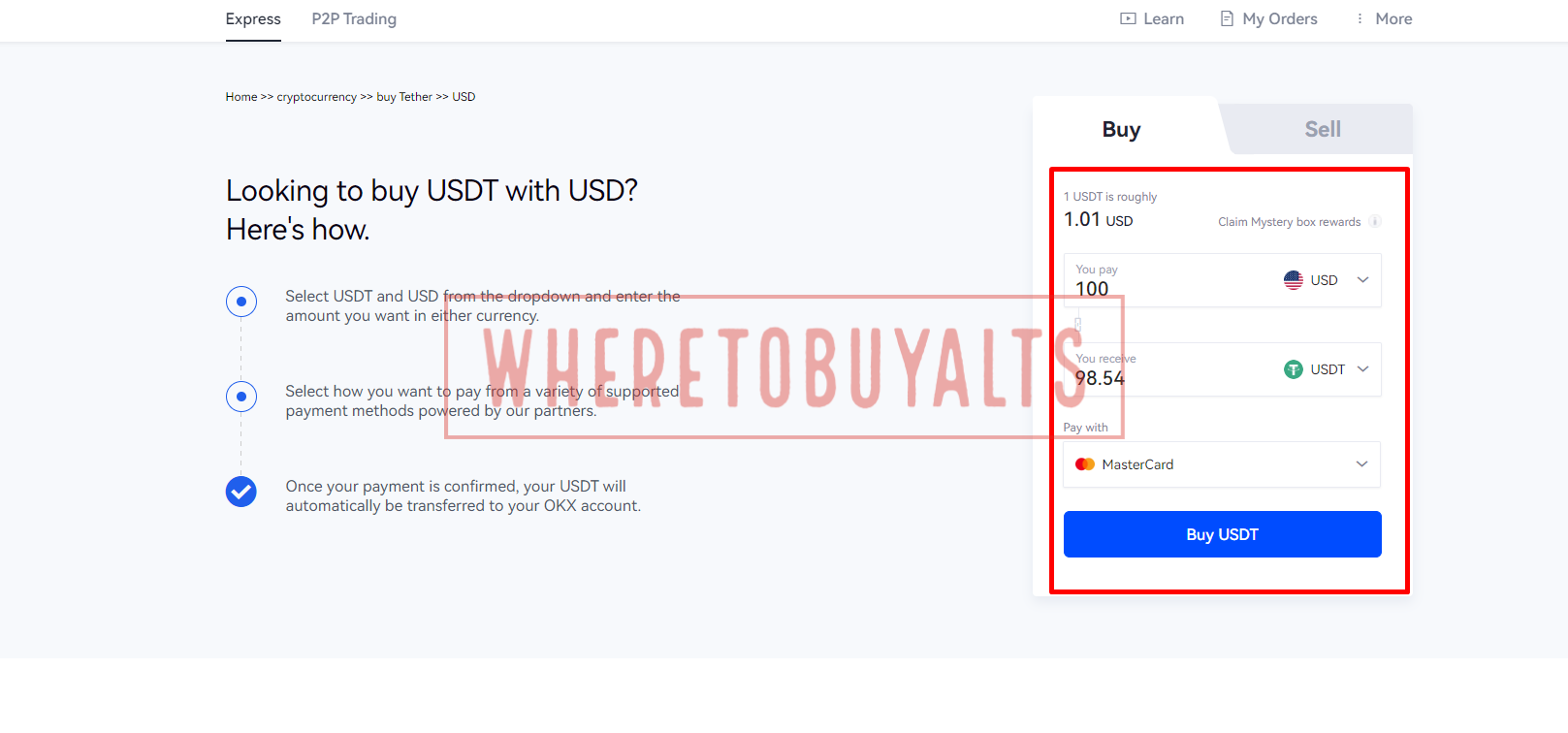 Once you're done, click Buy USDT and pay with whatever option you're comfortable with. The website will ask for some verification but after that, you'll get to see the coins in your Okex account.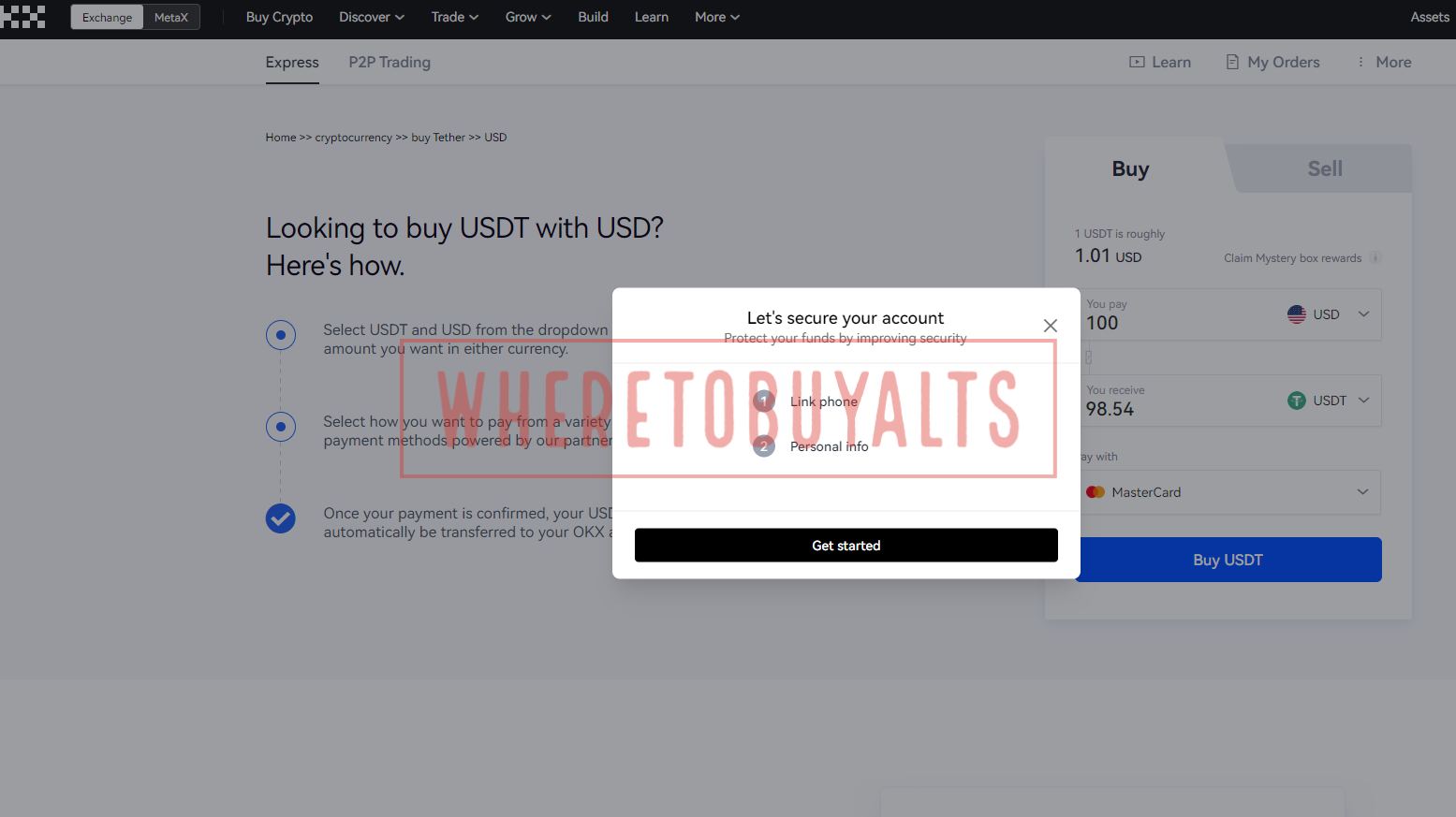 Once you're done, over to to Trade > Click on " Convert "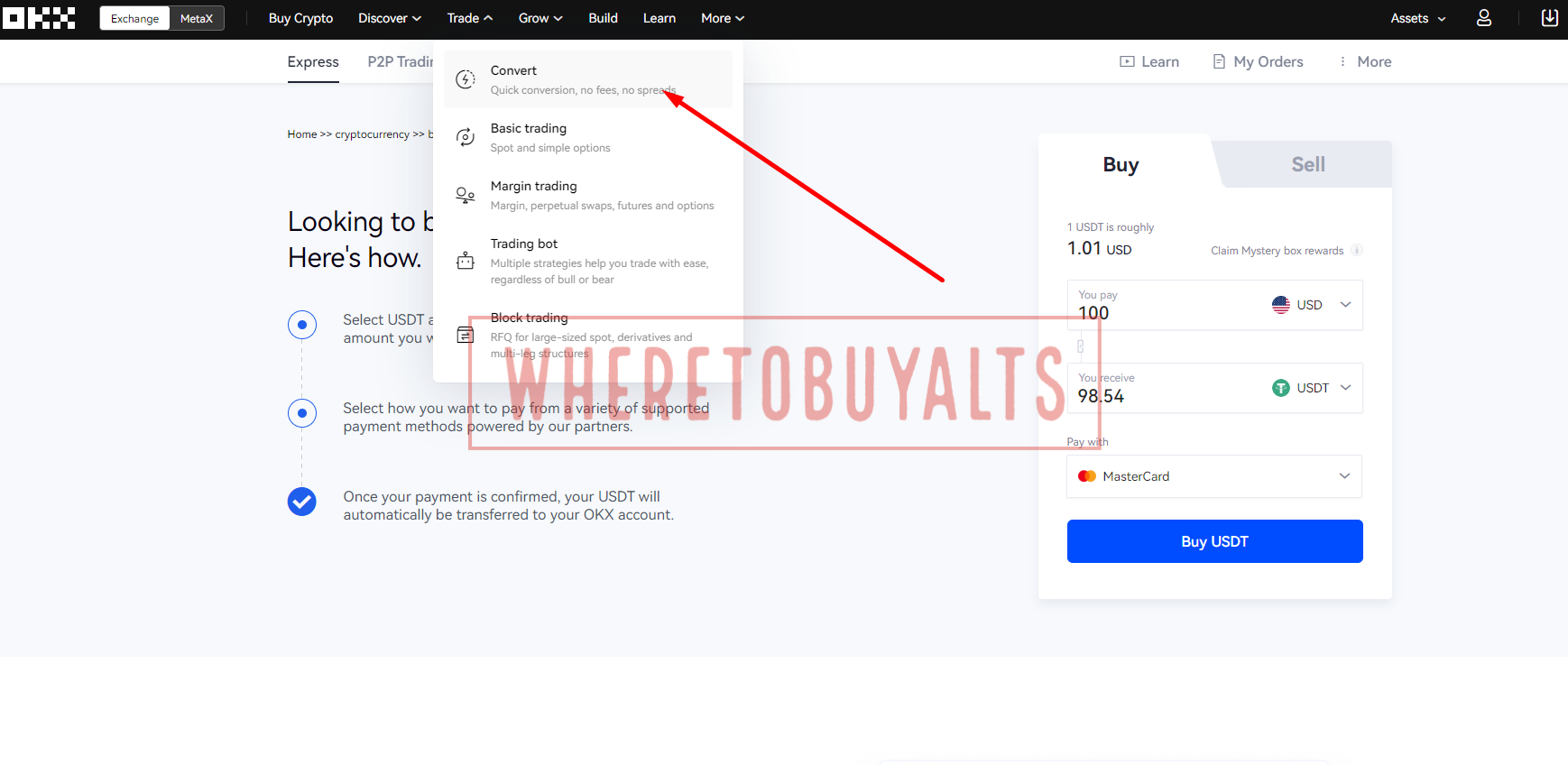 Now you can convert your USDT balance to your desired currency without any problem.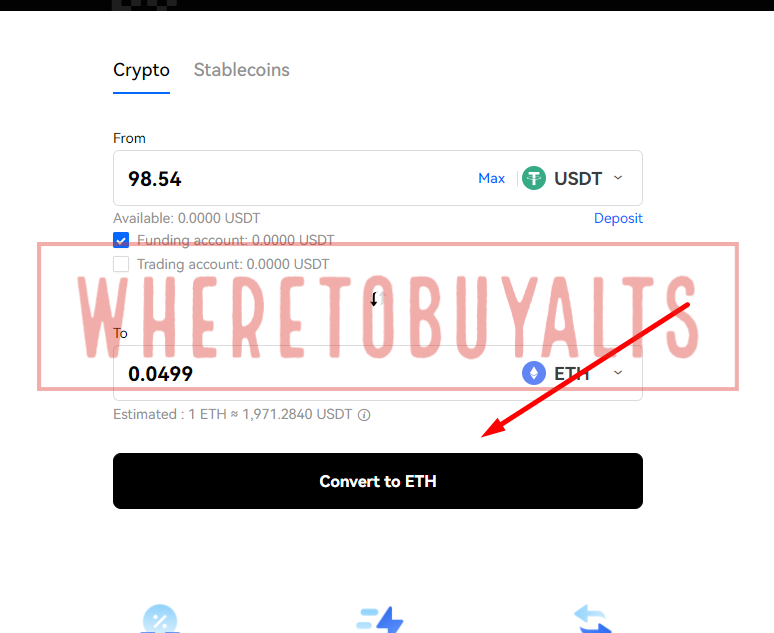 ---
Uniswap (v3)
T he first thing that you need to do is to connect your wallet with Uniswap. To register on Uniswap, use this link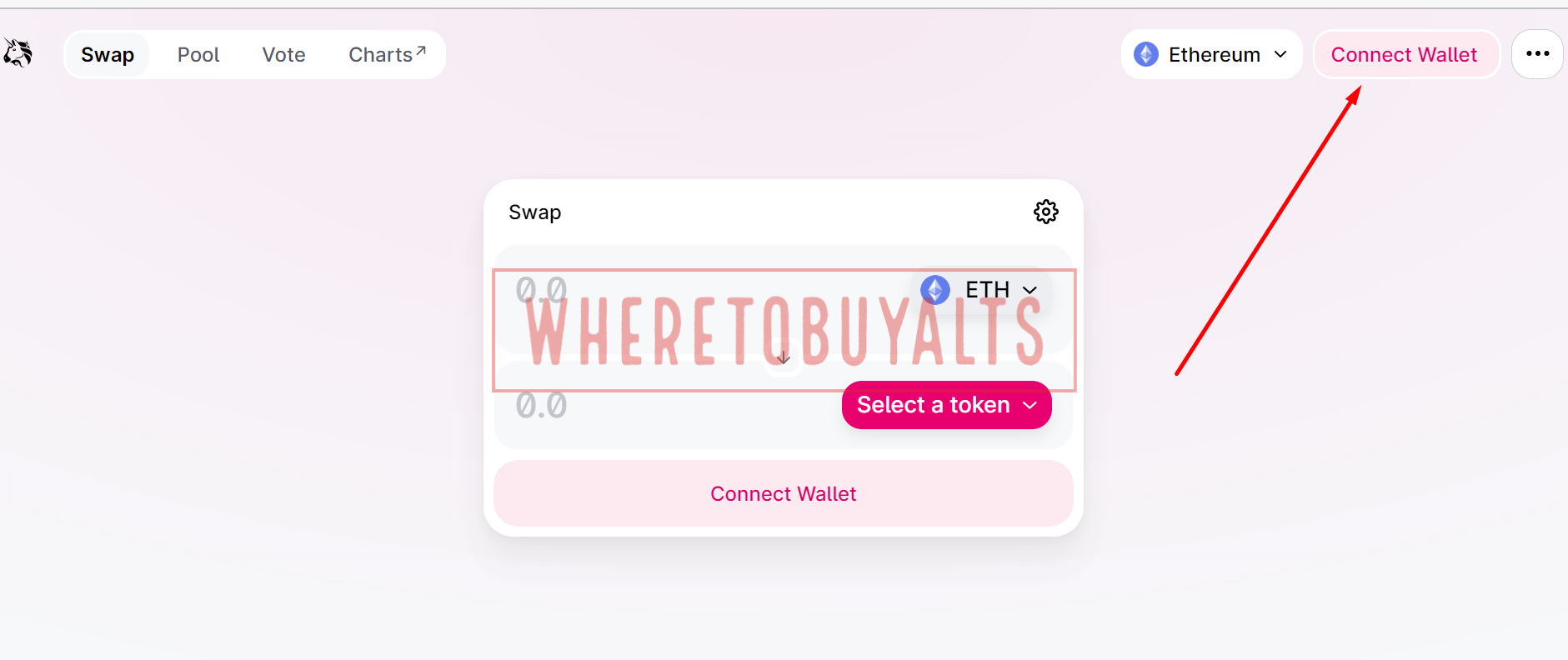 Enter your currently owned crypto and the one that you want to buy. Click on "Exchange", verify your details and you'll see your new cryptocurrency in the wallet.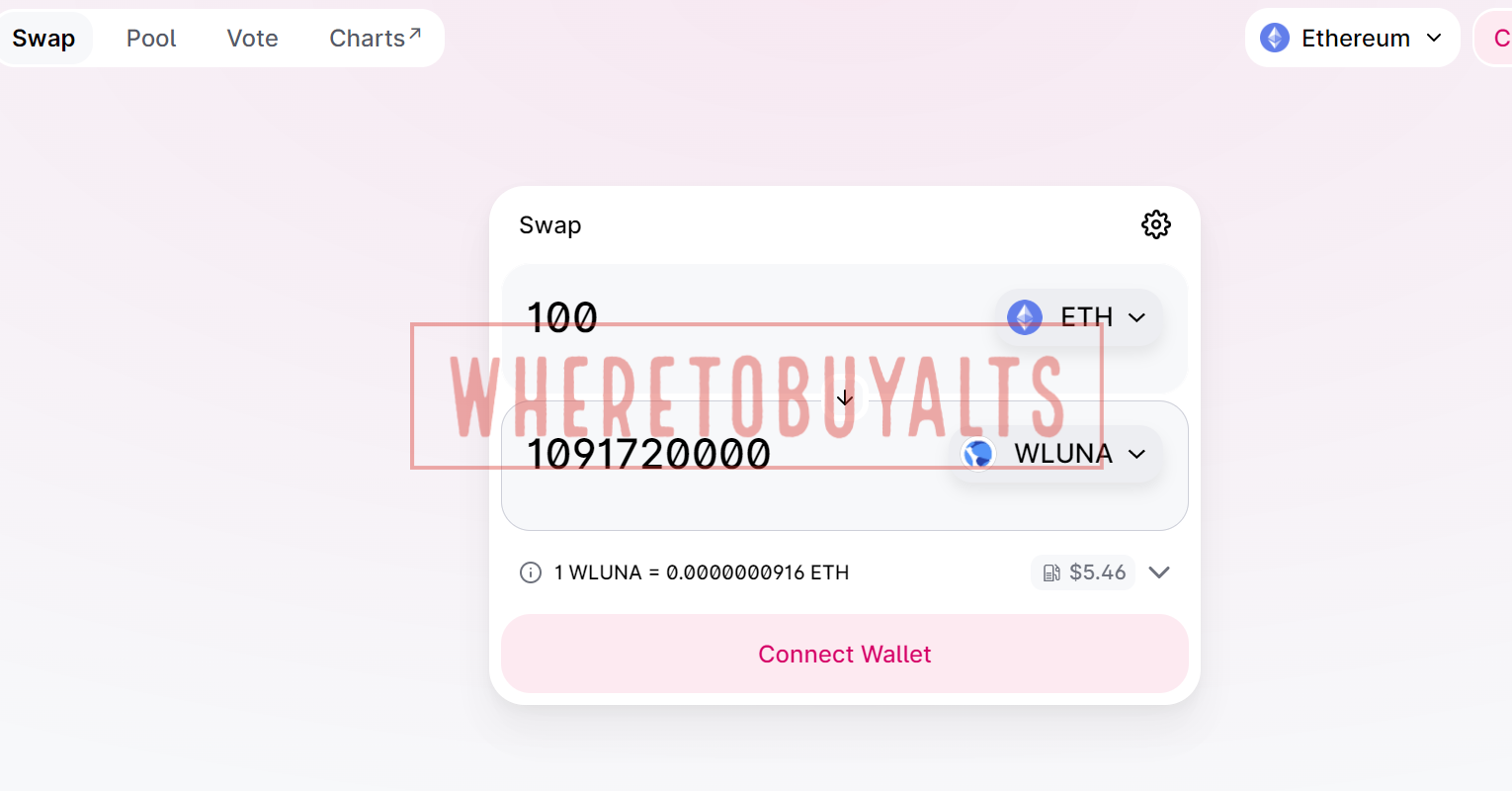 Even though Uniswap doesn't allow buying cryptocurrency directly, you can still use this exchange service if you want to buy another coin by exchanging your currently owned ones.
---